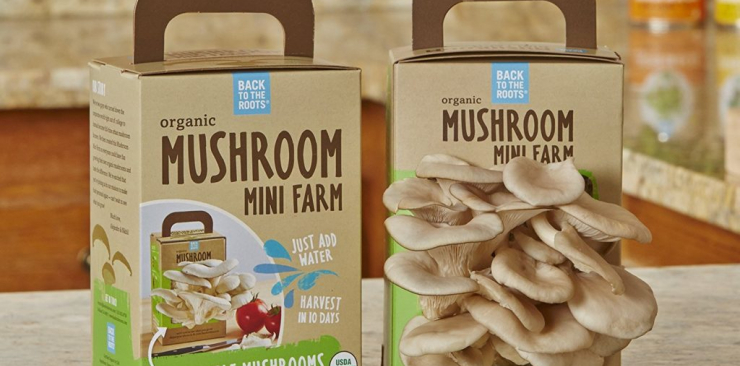 Back To The Roots, an organic food and gardening kit company
If you are into green, nontoxic, organic beauty, you may have heard about Beauty Heroes. If you haven't, let me catch you up because girl, you are missing out.
I think we all know the feeling when we buy…we try…and we hate right? It's an impulse buy at Sephora or maybe a face cream after a spa treatment. Something we splurge on but end up meh about in the end. You are not alone girl, it's happened to the best of us. Well, Beauty Heroes takes the guess work out of your skin and haircare routine. Every single product has been vetted – not only to ensure the ingredients are safe but that they perform too.
What sets Beauty Heroes apart is founder Jeannie Jarnot chooses top of the line. She goes beyond just "nontoxic" and looks for products that will feed our skin and our souls. We are talking hand crafted, small batch, innovative lines that source ingredients with the utmost care and thoughtfulness.
Jeannie says, I started Beauty Heroes to change the way women discover and enjoy healthy and non-toxic beauty products. Non-toxic was a huge focus for me, because naturally, no one wants to be using products that cause cancer, endocrine disruption and so on. When I started the company, I used the word nontoxic a lot in describing our service and products. But along the way I realized that was actually setting the bar too low. It's a no brainer that we don't want toxic products. Nontoxic is the bare minimum of what we should expect from products we buy to put on our bodies. I created my company for me, and people like me, who want and expect better.
In addition, Beauty Heroes members are the first to try brand's new releases, experience new packaging, reformulations and special editions of product. It's pretty lit. Maya Chia made an exclusive scent for her Waterless Wonder Balm just for Beauty Heroes members – it's never been released to the public. And AU Naturals debuted their new packaging and formulas though Beauty Heroes just this past year.